Roving Magician - Mix/Mingle - Table - Cocktail
The Perfect Icebreaker

Mada is a master at connecting groups of people over themed amazing roving, mingle magic.
A roving magician is suitable for both intimate events and large scale corporate galas. Mada mingles amongst guests performing charming and astonishing feats involving every member of the group. He creates memorable magic moments with your guests own objects like smart phones and house keys, combined with surprising appearances of his signature chocolate coins and maybe even a fish! *
Mada's explosive cocktail performances ensure that there's only ever one word on everyone's minds… awesome.
In hot demand, nationally and internationally.
Mada has a national team of roving magicians that can join him on large events or work the room during one of Adams stage shows.  CHECK OUT THE TEAM

Clients Recommend

SLIDE & ElCIRCO RESIDENT MAGICIAN FOR SLIDE Adam has been our resident magician for the SLIDE venue's for 8 years, his cocktail magic is the best we have seen in the world, interactive, engaging, charming and incredible, Mada is a rock solid SMASH HIT !
MARC KUZMA
CREATIVE DIRECTOR EL CIRCO & CLAIRE'S KITCHEN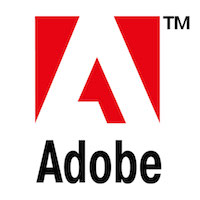 ADOBE ANNUAL STAFF PARTY Adam Mada is an absolute professional in all senses, he's a gentlemen with his interaction with the crowd, handling all personality types with ease. He left all of our guests trying to figure out how he pulled off his magic and definitely made peoples nights. With Adam it's an easy decision to hire him again.
Jane Wormald
Adobe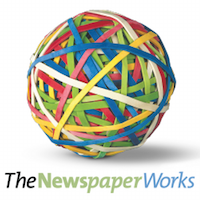 PANPA Ad & Marketing Newspaper Awards Hi Adam Hope you are well! Just wanted to say thank you for your amazing performance at the Ad & Marketing Awards at the Newspaper Works Future Forum last week. You were amazing and exceptionally brilliant. I was hoping that you could give me a cost for my mothers 60th birthday party on November 22nd?
Kylie Hannah
The Newspaper Works
SMALL CORPORATE LUNCH Hi Adam, Thank you so much for your dazzling performance on Friday. Our corporate lunch was instantly inspired by your spectacular talent! We really appreciate your showmanship, style and panache. Until the next time.. Thanks again Barb
Barbara-Riley-Smith
MSN
PRIVATE 50th PARTY Het Adam…magical stuff! The party was a great success and you contributed enormously to that. The audience loved and were baffled by both the prestidigitation and the illusions…great work and thank you for being so good! If you ever need a reference then please just let me now. Cheers Barry
Barry Fitzgibbon
SYDNEY OPERA HOUSE
WESTRAC CLIENT REFERAL Hello, The magician that I have booked is Adam Mada, I highly recommend booking him, he is unbelievable. I am not usually a magician person but the way he involves the crowd and breaks the ice is fantastic. I have used him for our VIP NYE event, our VIP international dealer principal dinner and for a birthday event. I would book him for any event. Let me know how it goes.. Kind regards, Danielle Partyka
Danielle Partyka
WESTRAC & AUSTRALIAN CAPITAL EQUITY ACE
CELLARMASTERS ANNUAL GALA
Hi Adam
No, thank YOU for your amazing tricks at our event… Everyone thought you were great! The night overall was a success and there's been a lot of buzz about it through the office this week.
I will definitely be keeping you in mind for any future events that we have coming up! J
Cheers
Danielle
[/testimonial]