PULLING A RABBIT FROM A HAT – The Magic Of Innovation.

A brand new keynote from Australian Magician Adam Mada
They say that those who don't believe in magic will never find it….
I am proud to introduce my keynote on the integration of magic and technology. This Keynote recently premiered for the 2017 international CFO forum, for CEB (Gartner).
OVERVIEW: In this fast paced and entertaining presentation, corporate audiences are taken through a brief history of innovation in magic. Through real time examples, I demonstrate how the current breed of illusion workers are using new technology to dazzle audiences with age-old tricks. This talk is a must for all companies looking to inspire its leaders to find inspiration from unlikely sources and help create magic in their own organisation.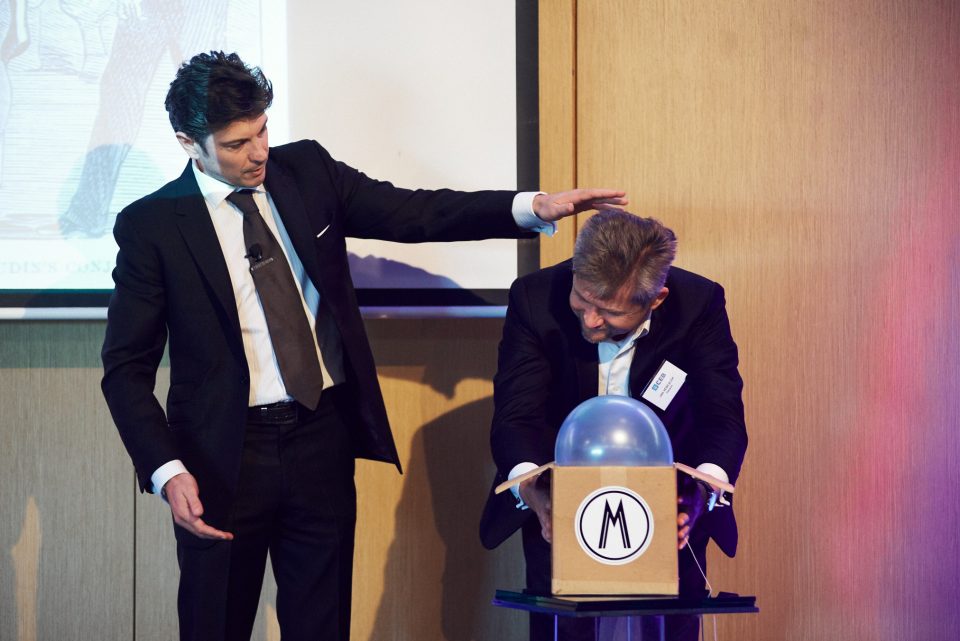 "Adam wowed our delegates at the 2017 annual conference of the CEB International CFO Forum, with a captivating presentation on the history and innovation of magic. He expertly tailored his presentation to suit an audience of senior finance professionals, and his warm, engaging and laugh-out-loud session was a big hit with the audience. It was a pleasure to work with Adam every step of the way."

Neal Woolrich – Director – CEB International CFO Forum