MADA's MARVELS feat CARDISTRY

Thursday 14th Dec – Martin Place – Sydney Australia
We'll be performing an interactive magic show as the main event for Chanukah with our favourite bits direct from our tour of India.
Show is 100% Kosher.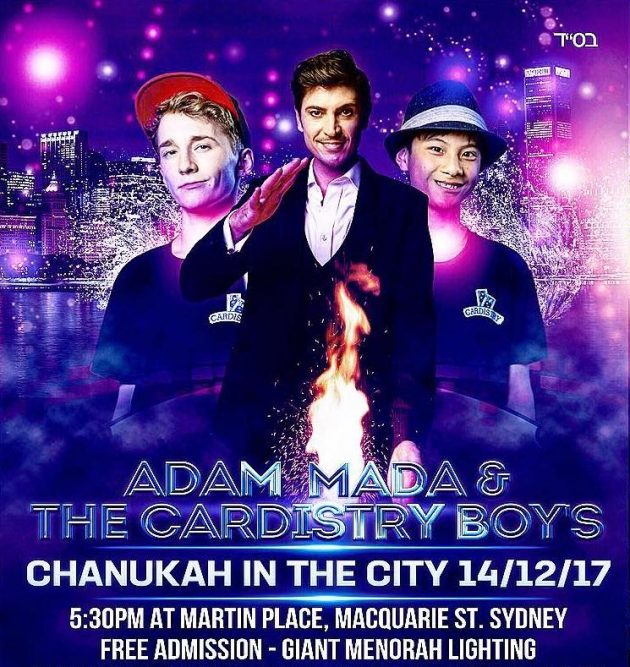 Mada's Marvels is an exciting, smart and original production created by Australia's famed magician Adam Mada. This hilarious interactive show also features Mada's two young protégés Lucas & Ash who have been making waves in the Australian entertainment scene with their award winning duo act, Cardistry.
Mada and Cardistry delight in reigniting the lost magic tradition of master and apprentice in this fresh funny and fast paced production with a gentle nod to the golden era of grand illusionism.
An evening of Australian magic and mayhem guaranteed to impress, excite and entertain!