---
My entire career I've dreamed of performing on the Joan Sutherland Stage (The Big One) at the iconic Sydney Opera House, and well we've done it, albeit with not a single person in the Audience!
I brought some great friends along for this show, including my long time friend, multi award winning composer and musician Stu Hunter for an incredible live score with several tracks from his new Album "Beautiful Things".
The devine Heidi Hoops who I recently directed her full one woman circus/magic show "Seamless" read all about it here: ABC NEWS ARTICLE
Joining me live on stage digitally is a "front row" of guests, including friends Soren Jenson and family (Harry Potter & The Curse Child – he's the sorting hat) and Aussie musician Josh Pyke and kids.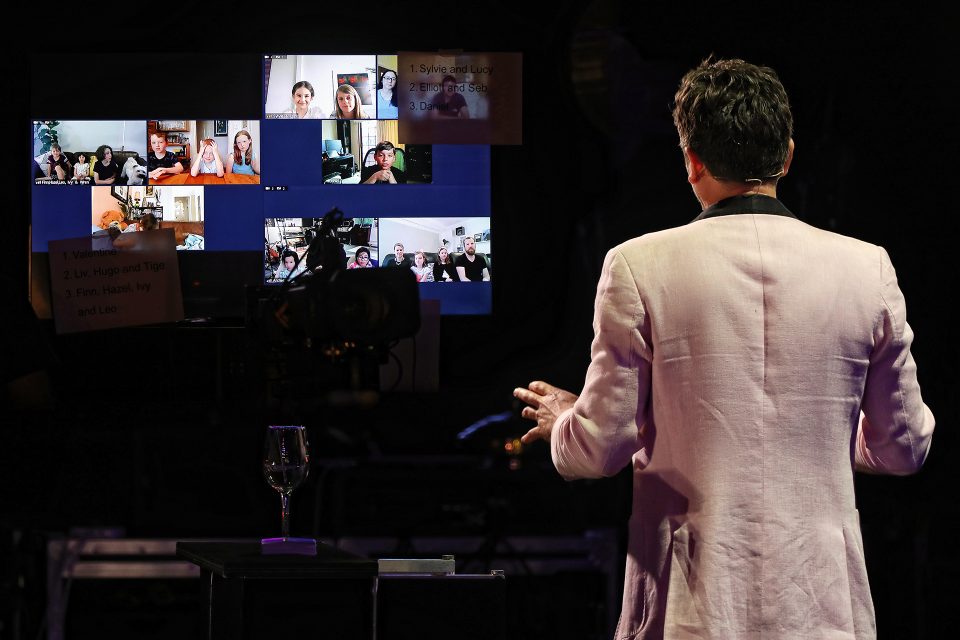 This was an incredibly difficult show to pull off and extraordinarily technically demanding for my team from Magic Inc. as well as the amazing technical crew at the Sydney Opera House.
The great challenge for this type of show, is finding a balance between the multiple audience's. Our front row of guests all dialled in on seperate zoom connections managed by technical director Solomon Thomas, whilst performing and interacting with the "zoom" audience via multiple camera's on stage and in the auditorium, I still needed to ensure the show was interactive with the wider audience watching the stream at home in the coming weeks.
Performing on such a big stage but only to an array of cameras and about 35 crew behind the scenes was certainly daunting and absolutely thrilling.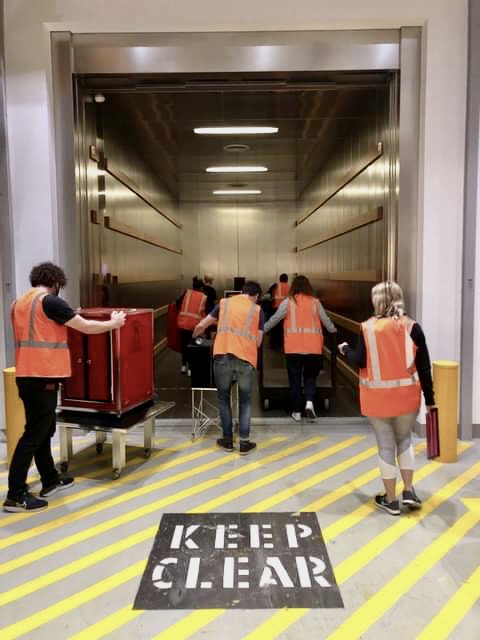 ---
WATCH ON DEMAND – NOW
---
Want a live interactive performance for your group, company or online conference ? Check out, my live interactive digital show for hire.