Virtual Entertainment
I was recently asked about my thoughts on virtual entertainment as a result of COVID-19 gathering restrictions by Australia's entertainment directory, Entertain OZ. Below is my write up for Entertain Oz, which you can also read here: ONLINE MAGIC SHOW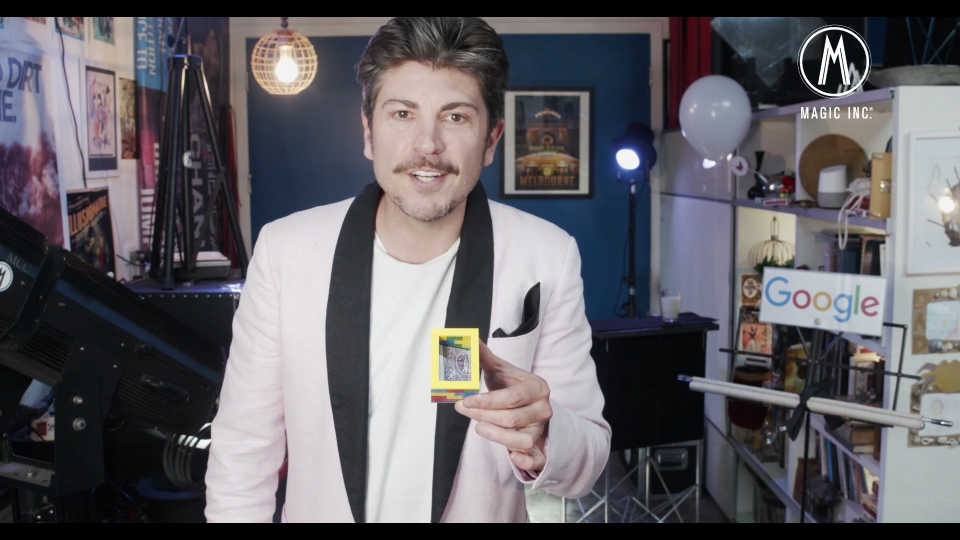 Creating Magic in the Pandemic
The Entertainment Industry fell flat on its face with the Pandemic crisis. How do the Entertainers get through this? Can we still make magic? Adam Mada is an entertainer, magician and illusion consultant across several different industries from big-budget theatre productions to cruise ships and small private gatherings in homes.
We've worked with Adam for over ten years across a vast range of different events and shows. We checked in to see what he's been up to during COVID-19.
Once gathering restrictions were put in place around the world, I watched in awe as all the sectors that I work across come to a full stop. For the past 16 months, I have worked as the Australian Magic and Illusions Director on Harry Potter and The Cursed Child in Melbourne. This is one mammoth show, 5 hours long over two parts, 43 cast members and around 100 crew and creatives, it's the largest stage play of its kind ever in Australia, and one of the highest-grossing plays in history. It's a fascinating experience working at the real Hogwarts, not only because of it's complexity and size but due to the fact our Melbourne show has 4 brothers and sisters operating concurrently around the world at the same time, playing The West End London, Broadway New York, San-Francisco and Hamburg Germany, with Japan announced just as the world went into shutdown.
During the rapidly deployed restrictions in Australia on large gatherings, I watched the productions around the world closing their theatres and standing down all cast and crew, it felt like the impossible in motion. Apart from the thousands of cast, crew, creatives and suppliers putting a halt to their work, hundreds of thousands of ticket holders who'd finally nabbed a ticket to the show were now being displaced with no future guarantees of seats. Many lessons can be learnt from our extraordinary producers who managed this shocking event with absolute class and clarity. Whilst this was happening, my contracts at sea were also being cancelled for the foreseeable future, as COVID-19 ripped through the cruise industry. The end was nowhere on the horizon with every other contract for festivals, corporate and private engagements also cancelled. My first thought was that I finally get to have a rest and spend some much needed time with my family. Our third child 'Wren' was born amongst the chaos late March, which meant I could spend lots of time at home with our newborn, supporting my partner and homeschooling our kids – Bliss! From my end, the huge changes were a much-needed reset, and a fantastic opportunity to develop a new show.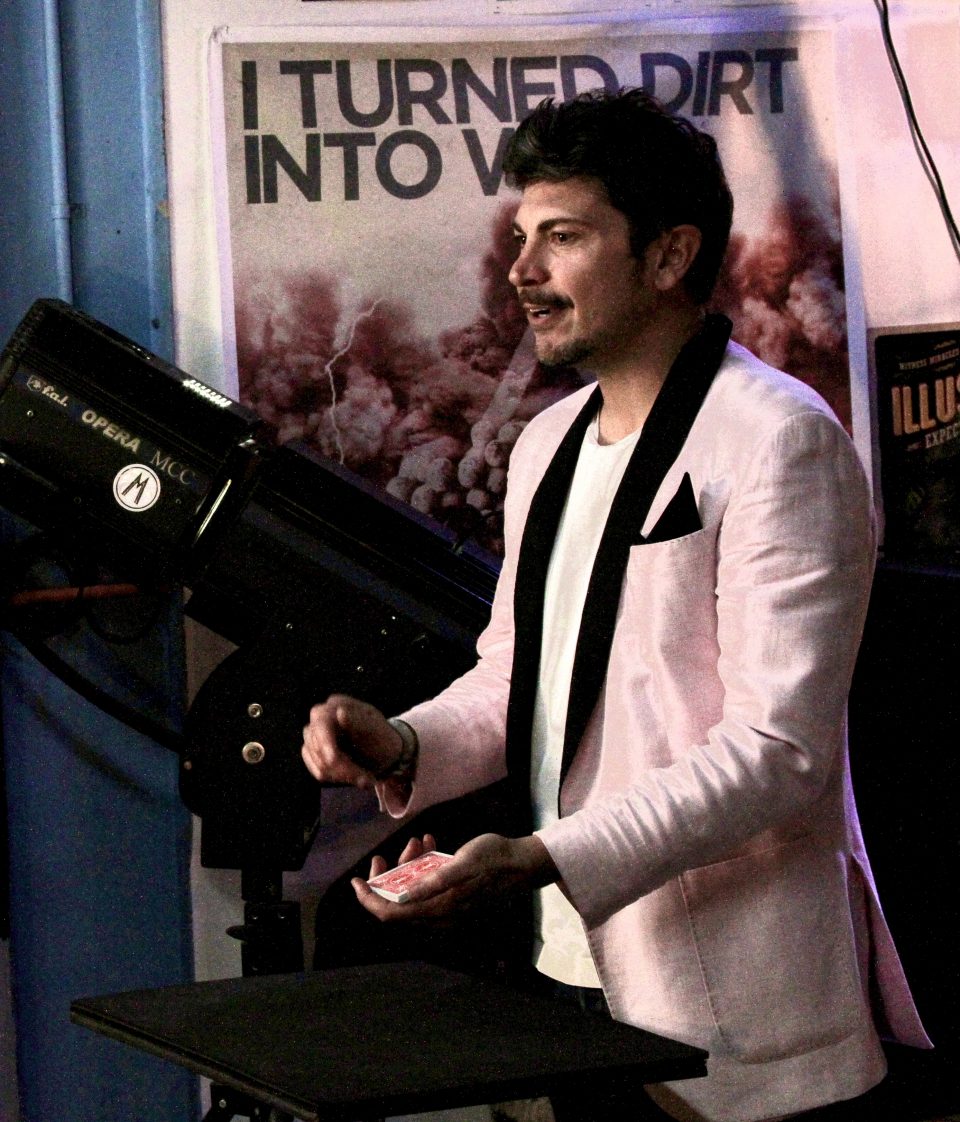 Mada's Virtual Marvels came out of a conversation with my 8-year-old son, Finn – "Hey dad, why don't you just do shows on FaceTime like we did for the cousins" – Kids way smarter than his old man, he already knows every trick in the book, I'm not sure if that's a good thing yet. I'll often test out tricks on him because he can spot how it's been done a mile away. Finn helped with some of the illusion design I created for Monkey Baa Theatre's production of Possum Magic. Seeing the magic through a then 6-year-olds eye's was very enlightening. I've had a terrific couple of months developing this fun and engaging new show that works through Zoom or any other video meeting platform. It feels very novel and has given me a real sense of embarking on something fresh and exciting, whilst we all navigate our social recovery to "normal" – but most of all, I'm just happy that I can still share the magic. Here at Entertain Oz, we believe a shift is happening, many of our artists are pushing the envelope and developing content for new platforms, we are very excited to see where things lead during the recovery phase.
I've worked with the Entertain Oz team for well over 15 years, they have sent me on some truly fascinating adventures around Australia, you can read more about the Virtual Magic Show on their site.
Be Entertained and engaged with Virtual Entertainment ! Virtual Magic Show – Mada's Marvels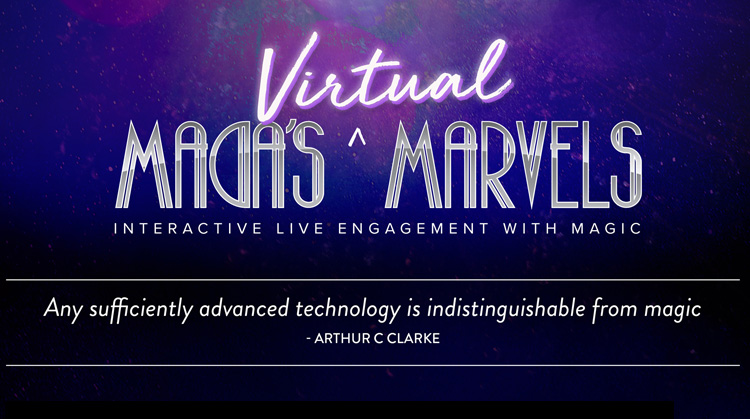 ***** Originally published June 3rd, Entertain Oz.