My brand new digital show – "Mada's Virtual Marvels" was commissioned by Google Cloud for their annual global sales kick-off event; Accelerate 2021.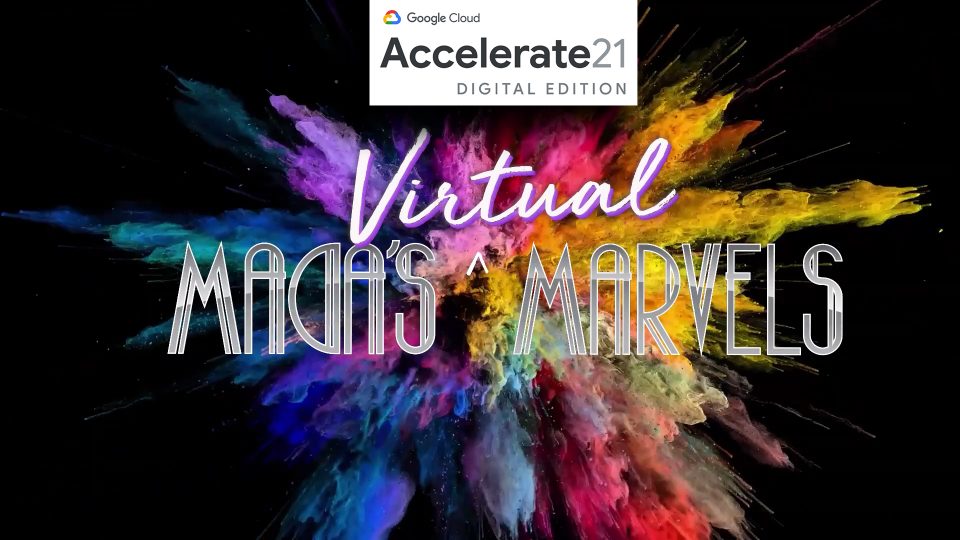 I worked with my technical team to address their specific brief, to provide a live and interactive entertainment segment delivered digitally as part of a virtual conference entertainment layover, between major keynote presentations during the week-long digital conference.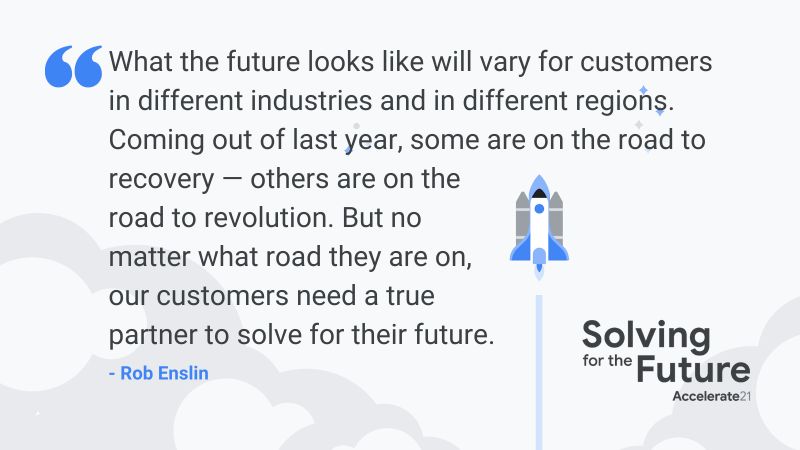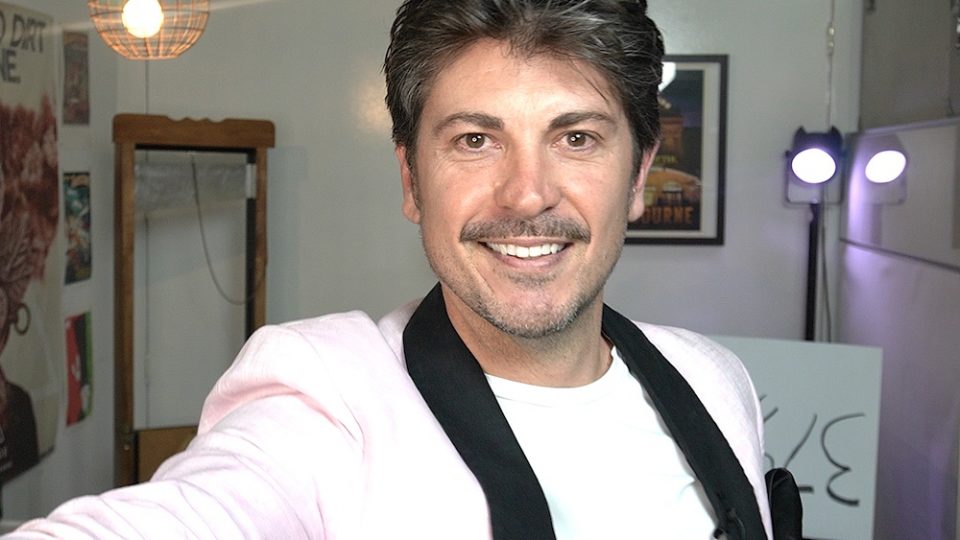 We worked closely with agency Jack Morton worldwide and Google head office to deliver an engaging, interactive and custom performance including a specially designed illusion involving an impossible number generated by the live audience, resulting in a surprising reveal of Google itself.
How did we do it? (Live – Hybrid)
This event was a global digital event, being live-streamed to several territories across the globe with many 10's of thousands of guests participating across many different time zones. The challenge; build a performance that is engaging, interactive and in real-time with live guests. Whilst allowing many thousands of conference delegates around the world to be entertained by.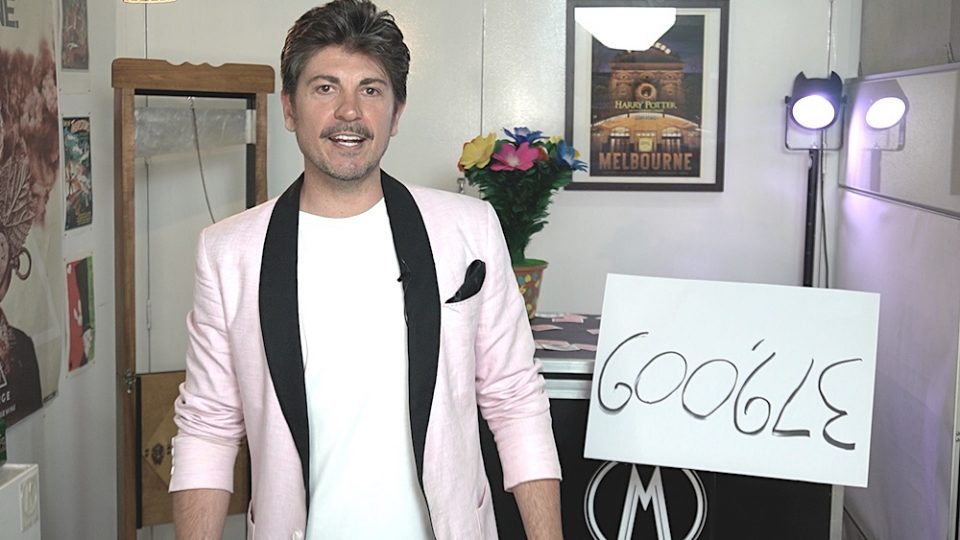 To successfully meet the brief we created a live hybrid digital show. Google invited a select hand-full of guests to join me via Google Meet live in my magic studio based in Marrickville, Sydney Australia.
The guests were integral to the performance and were apart of every decision made, from cards being selected to drinks being requested and impossible numbers generated with surprise reveals, the live guests were the magic with everything happening in real-time and functioned as our "Front Row". I even had my Google home in the studio jump in and start to heckle!
This performance was recorded as "live to tape" then included as part of the conference stream for the Accelerate event. Viewers during the conference could also interact with the performance passively as if it were live, I included several illusions that could be followed along with at home as well as touch the screen type effects. Designing the performance in this way allowed for incredible interaction in real-time, whilst also allowing for engaging and interactive authentic content to be scaled out to many thousands of viewers.
More?
This performance in concept is similar to the world premiere performance of Mada's Magic Marvels a family-friendly show commissioned by the Sydney Opera house. (view now)
Check out further information on Mada's Virtual Marvels
Get in touch if you'd like to discuss some digital entertainment for your conference or event.